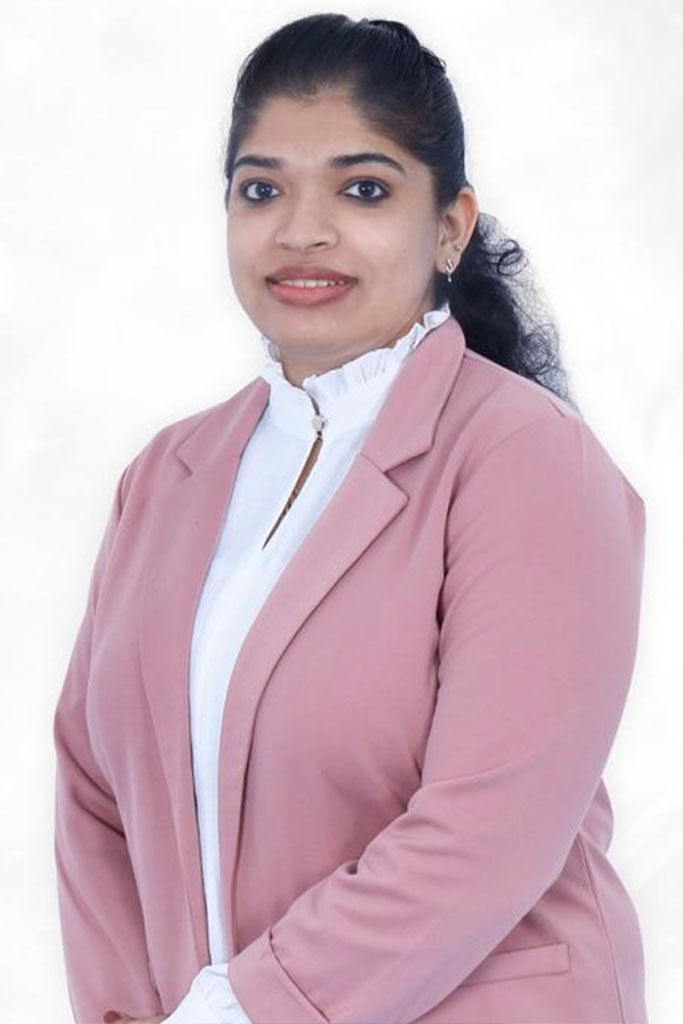 Ms. Jittu Susan Varghese
I believe every child has the right to communicate to their potential and I take pride in helping them to achieve that goal. Communication is the core to our sense of self and wellbeing.`The significance of a child is evident when he/she communicate with others and develops a healthy relationship', this is what inspired me to become a Speech language pathologist.
Speech Language Pathologist (M.A.S.L.P) 
Ms Jittu pursued Masters in Audiology and Speech Language Pathology. She holds 10years of experience with national and international clients of different age groups. She has worked with various hospitals, schools and clinics.
Ms Jittu Varghese, assesses and treats a wide range of speech and language disorders in children from 18 months to 18 years. She works closely with parents in establishing and prioritizing the needs of their child and can help people across a wide range of concern including early Language Development Delays, Late Talkers, Speech Sound Errors, Early Stutters, Literacy Difficulties, Poor Social Communication, Learning Difficulties and Autism Spectrum Disorders.