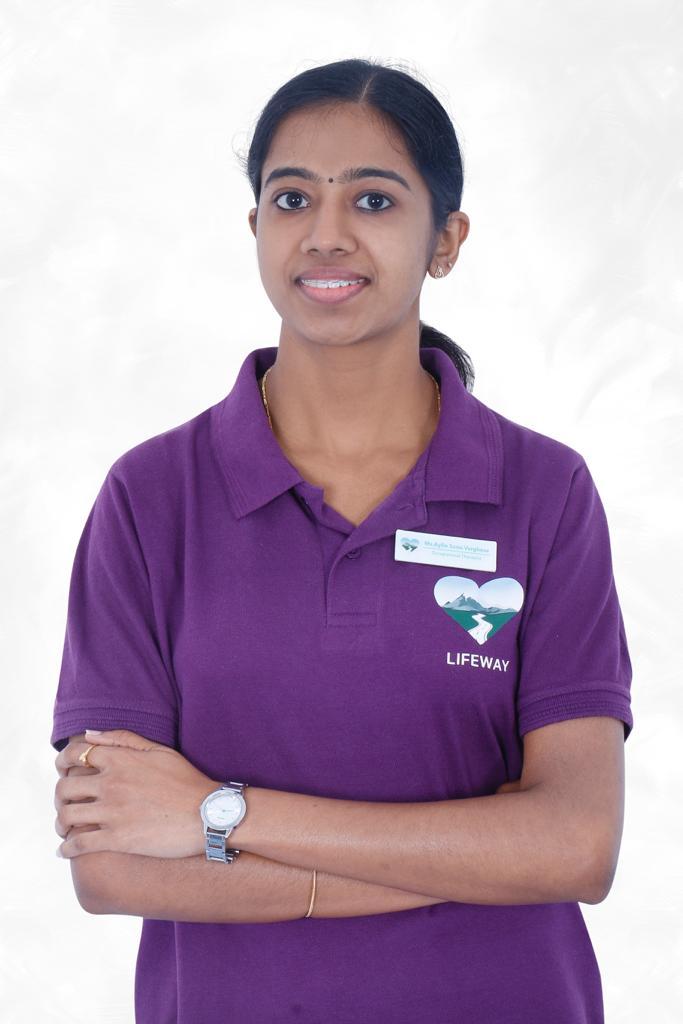 Ms Aylin Sonu Varghese
I believe as an occupational therapist, my objective is to promote awareness, acceptance, social inclusion and maximaize the quality of functional life skills of our differently abled children.
Ms Aylin Sonu Varghese is a paediatric occupational therapist,  working in the field of paediatric rehabilitation and attended workshops on "Sensory Integration ".  She works actively with children with the conditions of Autism Spectrum disorders, ADHD, GDD, Learning disability, Cerebral palsy, Downs syndrome, west syndrome, and Angelman Syndrome and also trains the parents to handle kids effectively at home. She deals with the assessment, therapy planning, intervention and parent education of motor developmental deficits, cognitive perceptual social emotional skills, hand function skills,  activities of daily living and sensory processing disorders.